Steele ruled dies are created for each custom label allowing us to offer an endless amount of different label shapes. All label types offered by Specialty Printing can be die-cut to meet your needs.
Often times, customers use die cut labels to help visually communicate a message, and stand out from the competition by having a more refined and custom look specific to their company/application.
Die cut labels can be used for a multitude of applications, including:
Label in the shape of company logo
Labels in attention grabbing shapes to relay important messages (Starburst)
Labels in the shape of the specific product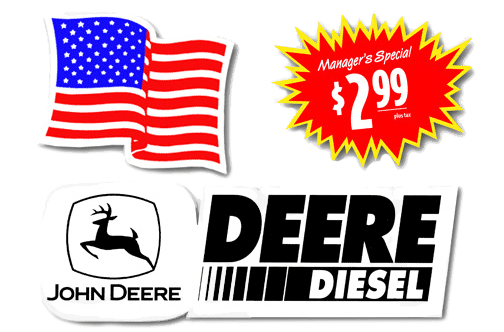 All machinery and equipment labels/decals/stickers are custom created to meet your exact specifications.
For quick price quotes or for samples of our custom labels, please request a quote.